Recommended Fish & Chip Shops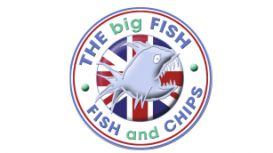 Having to live up to our name, it comes as no great surprise that our menu is big on fish as well as our portion sizes. Not only do we offer great quality and fresh fillets of Cod & Haddock, we also

offer Plaice, Sea Bass, Lemon Sole, Mackerell, Calamari, Butterfly Prawns, Blancbait, Haddock Goujons, Wholetail Scampi, Cod Roe & our own Homemade Fishcakes. We cook most of our fish to order except for really busy times when we have to cook in large quanities due to demand.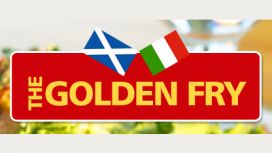 thegoldenfrycoatbridge.co.uk
The Golden Fry is a traditional chippy, serving fish and chips, in Coatbridge, Lanarkshire. Offering breakfast, lunch, and supper for take-away, delivery, or to eat in, our team is only too happy to

serve your meal, just the way you like it. We have more than 40 years of experience, and our family-run and locally based chips shop prides itself on great customer service and mouth-watering dishes.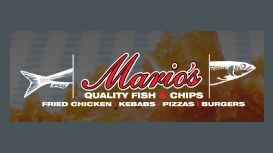 mariosfishandchipsbedford.co.uk
We have been serving quality Fish & Chips, Burgers, Kebabs, Chicken & Rips the old fashioned way to Bedford and the surrounding ares for years. We located at High Street, a convenient spot for a bite

after drinks. In our bright and airy space, you can find yourself served by our friendly staffs, bringing you the best Fish & Chips in town.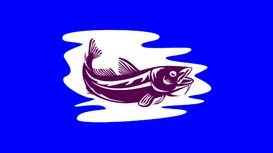 barkersfishandchipsabbotslangley.co.uk
We are located at 4 Katherine Place, Abbots Langley just off of College Road, one of a parade of shops serving the local residents of the surrounding areas of Abbots Langley and Leavesden. We hope

that our website can better inform you of our temping menu of freshly cooked fish and chips as well as the many other traditional chippy meals and delivery options that we have on offer.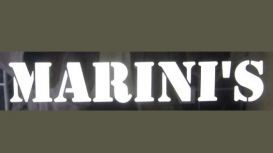 The Marini family has been running the Quality Fish & Chip shop in Hampton since 1987. Audrey and Franco Marini have now been joined in the business by their sons, Adrian and Adam. They serve the

nation's favourite takeaway to their loyal local following, as well as customers who travel from Hampton Court, Hampton Hill and East Molesey for some of the best fish and chips around. Marini's is a traditional fish & chip shop.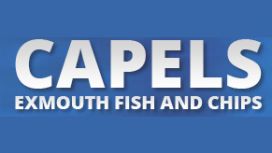 Capels Fish and Chip restaurant and takeaway has been serving local residents, holiday makers and visitors to Exmouth for many decades. Capels has also received and a 5-star Food Hygiene rating from

the UK Food Standards Agency. All our meals are cooked to order in spotless kitchens and preparation rooms.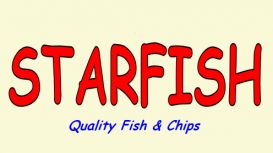 We took over the fish and chip shop in September 2000, although it had been trading as a fish and chip shop for many, many years before our arrival. We're well-established in the Ipswich area and

enjoy a fantastic reputation, with many of our customers travelling a good few miles for our delicious fish and chips. We always strive to give each and every customer the very best quality. All our fish and chips are cooked to order, as are our delicious range of burgers and kebabs.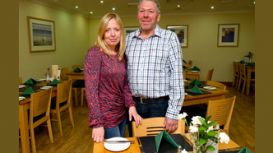 At Stuart's we source from local top quality assured suppliers that we have built solid relationships with over 25 years. Our potatoes are grown especially for us by a local company W Lee & Co; they

can trace them back to the field they are grown in. Our flour is blended especially for us to our own specification in the Bradshaw's Mill at Driffield.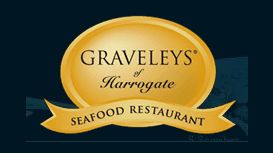 Graveley's is one of the delights of Harrogate and an institution to many, we serve quality fish and seafood with a dash of character and atmosphere. We are one of many independently family run

quality restaurants within the town and you will leave Graveley's with a yearning for more.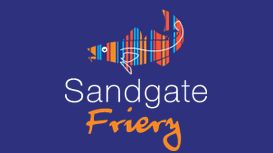 Sandgate Friery is a family run business which has been built upon strong family values. Originally established as Scott's Fish and Chips back in 1998 by Mr Scott and his Family, the Fish and Chips

shop soon became a much loved heart of the community. In October 2008 The Harding Family took over and continued to run the establishment with the intention of an extension to the building until December 2010.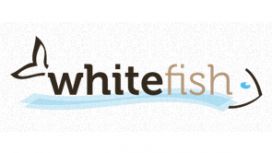 whitefishrestaurant.co.uk
Nestled in the heart of Hendon lies London's premier Kosher Fish restaurant. Under the authority of the London Beth Din, this family run restaurant offers customers an opportunity to dine on a variety

of Traditional and Pan-Asian dishes in a vibrant and welcoming environment. At White Fish we take pride in serving the highest quality food, a goal made possible by using only the freshest ingredients, the talent of our chefs and a passion for perfection.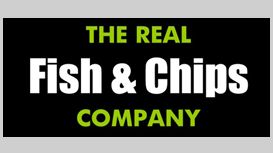 Our philosophy is simple Customer Satisfaction. We have invested in the latest cooking technology with computer controlled temperature and inbuilt oil filtration, this means we can produce a top

quality product fresh in the quickest of time. Our Fish comes from sustainable stocks and is freshly cut and boned, Our Potatoes are all British stock that we peel and cut on the premises daily.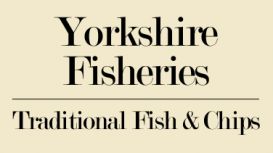 There has been a chip shop on Topping Street since at least 1924. Records show that a Mr William Taylor was working the business as a fried fish supplier back then. By the 1950's the chip shop had

changed to Whittakers. 30 years on and the chip shop changed its name once again to Yorkshire Fisheries as this was where the new owners- Robert and Hilda Taylor originated. The shop maintains this name to this day.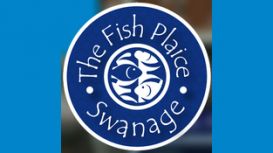 We always cook good quality products from trusted and responsible suppliers. Our chips are from BRITISH grown Maris Piper potatoes prepared on site. Our cod and haddock is sourced from the Norwegian

Sea and the Barents Sea as frozen at sea fillets. They have been caught from SUSTAINABLY managed seas. We buy our fish LOCALLY too - all our specials are DORSET caught and arrive fresh every day!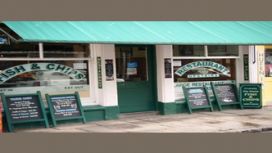 Whether it's your first visit to Conwy or one of many, there are certain activities you feel are mandatory, yet infinitely pleasurable nevertheless. One is to stroll on the Quay and marvel at North

Wale's very own Monaco harbour. While on the quay, you have to have a look at the smallest house in Gt. Britain, (please don't ask if she sleeps in the bedroom upstairs) and naturally, you must pop into the Liverpool Arms, one of this writers favourite pubs.