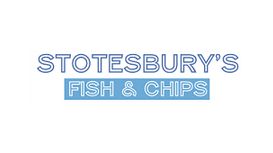 stotesburysfishchips.co.uk
Good businesses stand the test of the time. Stotesbury's Fish & Chips has been around for nearly 120 years. It is the oldest traditional fish and chip bar in the Isle of Wight, established 1897. When

you visit us, you are guaranteed exceptional quality in all the food we cook and we are proud of the reputation we have developed on the Island over many years of business. We continue to have a vast amount of repeat customers due to our high quality food that we serve.
Dalyan is located at 38 Birmingham Road in Cowes on The Isle of Wight. We are open 7 days a week from 4pm to midnight from Sunday to Thursday and from 4pm to 1.30 am on Friday and Saturday. We cook

fresh to order a range of kebabs including Doner, Shish, Kofte and Chicken. Also on the menu are traditional Fish and Chips with all your chip shop favorites including Cod, Haddock, Plaice, Saveloys and Curried Rolls.